From taste to mind state, our psilocybin mushroom chocolate will elevate every microdose moment into a movement of purpose.
We use only the finest ingredients in our mushroom-infused chocolates, including Belgian Callebaut chocolate and the most sought-after varieties of medicinal mushrooms. We respect and adore this magnificent species and attempt to exhibit its sublime qualities in every experience.
STEM is dedicated to debunking the misconceptions and stigma surrounding medicinal mushrooms. Our aim is to educate those who are interested in trying psilocybin for their health, while also providing a smooth microdosing experience for our clients from start to finish. We offer discreet packaging & shipping across Canada.
Our Most Popular Mushroom Chocolate Bars
View our most popular mushroom-infused chocolate. Featuring dairy and vegan options.
BENEFITS OF MICRODOSING Medicinal Mushrooms
Improve YOUR MENTAL HEALTH
It is estimated that 1 in three people suffer from mental health conditions in Canada. The majority of current medications are symptom-based, and they rarely assist patients in finding and resolving the underlying cause of their problems. Microdosing psilocybin is a promising new alternative for individuals in transforming their mental health. This natural medicine opens the doors to many individuals who are looking for a different approach to healing.
Increased brain connectivity
When an individual consumes psilocybin, the digestive system transforms it into psilocin which binds with serotonin receptors. This activates the 5-HT receptor, which stimulates a process of new neurons forming in the brain called neurogenesis. Psilocybin has also been shown to restore the functional connection of brain pathways in new research.
Overall Mental Wellness
Microdosing psilocybin has been shown to help those who suffer from depression, anxiety, mood disorders, post-traumatic stress disorder (PTSD), attention deficit/hyperactivity disorder (ADD/ADHD), and addiction. The benefits of our chocolate bars that individuals experience are enhanced mood, higher energy, better productivity and focus, less anxiety, and heightened creativity. A microdose from our mushroom chocolate will not induce psychoactive effects. One should feel more focused, energized, and generally less anxious.
STEM CHANGED THE WAY I CONSUME MUSHROOMS...
"STEM's products have changed the way I consume mushrooms. From their beautiful packaging to their assorted flavours of chocolates and product line, it has allowed me to enjoy taking mushrooms. No longer do I have to go through that earthy aftertaste of raw mushrooms or spend time making tea. They have made it so convenient for an experienced user.
As a person who deals with anxiety, taking STEM's micro-dosed chocolates has really helped reduce stress at times when cannabis doesn't. Each chocolate has the perfect dosage amount for myself so I don't have to think twice and put in the prep work that comes with consuming mushrooms. My favourite flavour so far has been Matcha, it tastes exactly like the Matcha Kit Kat bars. Literally the best. So, if you like amazing tasting chocolate and you're looking for something to help settle your anxiety this is honestly the perfect product."
Vanessa Nguyen -- Vancouver, BC
LOVE THEIR RANGE OF PRODUCTS...
"Incredible product! Before I found Stem, I was hesitant to explore the world of psychedelics because of the narrative around them. I am so blown away by the amount of knowledge and awareness that they are bringing into this industry. I love that they offer a range of their products so I can custom choose my order every time. Their premium chocolates are my favourite with my morning coffee or even for those days where I just need a boost. I recommend everyone to try Stem at least once, you'll be hooked!"
Julia Duckett -- Vancouver, BC
STEM HAS COMPLETELY CHANGED MY LIFE...
"I've never really understood the benefits to microdosing mushrooms, and I have always been cautious about trying it due to the misinformation that has been given to me over time. However, stem has completely changed my life as I was given a proper education on the benefits of microdosing mushrooms and this was something I needed. As someone who has always struggled with mental health and past trauma, microdosing has helped me tremendously in ways that traditional medicine has not been able to. Not to mention that all the team members at stem provide the best customer service which makes the whole experience amazing every time."
Sam Lee -- Vancouver, BC
LOVE HOW EDUCATIONAL STEM IS...
"Absolutely love how educational Stem is and how much the team there have taught me about psilocybin and micro-dosing. They're so informative and take care in finding the product best suited for me."
L.S. -- Vancouver, BC
PERFECT PRODUCT FOR EVERYDAY COGNITIVE BOOST...
"Their products are perfect whether I need a pick me up to power through a stressful day or I want to relax and enjoy a creative night with some wine. Love that their fruit bars are made with freeze dried fruits, nothing artificial!"
Anonymous -- Vancouver, BC
INCREASED ENERGY LEVELS AND PRODUCTIVITY...
"I started microdosing around a year ago to help with my energy levels and productivity while at work. The STEM team have done a magnificent job enabling a much tastier and accessible way to introduce micro-dosing into your daily routine. The chocolates are hands down the best tasting out there and the dosage is the perfect amount needed to feel the positive effects."
Matthew Durana -- Vancouver, BC
AMAZING PRODUCT QUALITY...
"I personally love the micro-dosed dark chocolates offered by stem. I was initially skeptical of trying something new for the first time and honestly I couldn't be happier with both the amazing benefits I have experienced as well as the product quality and clear attention to detail this brand takes. I highly recommend this to anyone looking to try psilocybin and looking for a great tasting product and a brand you can trust."
Curtis Macdonald -- Vancouver, BC
GREAT PRODUCTS MADE LOCALLY...
"Great products made locally by even better people! I've used a few of their products and I 100% recommend. I've tried the chocolates, which are not only delicious but give you the right amount of dosage. The micro dosing is great for just a little extra happiness in your day. The benefits to these products are endless, just try them out for yourself!"
Kat -- Vancouver, BC
GOURMET HANDCRAFTED CHOCOLATES...
"The STEM brand has opened my eyes and mind to the many benefits of psilocybin. I use these gourmet handcrafted chocolates for recreational fun as well as for gifts that my friends have appreciated a lot more than a bottle of wine. I recently started microdosing and the positive effects on my mood were incredible, especially with all the darkness and fear that Covid brings... This is the equalizer that I need to counterbalance the negative voices in my head. I can't THANK the women of STEM enough for creating these products!!"
Kevin Mizuno -- Vancouver, BC
DAY TO DAY FUNCTIONALITY...
"Whether it be work, play, or relaxation, I found stem products to accompany me along the way. Day to day functionality with a special view of what's in front of you."
Brett Dubbert -- Vancouver, BC
If you made it this far...
"Still need convincing? Ya, that's what I thought... I mean Belgian Callebaut Chocolate and Medicinal Mushrooms - need I say anything else?... These microdoses are the new industry standard. My advice, just give them a try. What do you have to loose?"
Marko Suaveh -- Vancouver, BC
helped me set aside my procrastinating tendencies...
"I've always been curious about microdosing psilocybin as a regular practice. I got a very tasty cookies and cream bar from stemchocolate and started testing 1/3-1/2 a piece of chocolate every other day. Within 30-45 minutes I could sense more mental clarity and a renewed energy.
It really helped me set aside my procrastinating tendencies and eliminate mental barriers I was experiencing, allowing me to achieve small goals I had made for myself time and time again. I felt more energized throughout the entire day and didn't experience the kind of task or brain fatigue you might get after a long day of work (or worry).
I'm so so happy to have something that works for me and also is a nice little treat that satisfies my chocolate craving"
Chenoa -- Vancouver, BC
crafted with the best intention...
"Psilocybin has positively impacted my life in ways that I would have never expected. As someone who has diagnosed clinical anxiety and depression I am constantly looking for ways to aid my symptoms and from the beginning of my use, psilocybin has significantly improved my mood and helped me to regulate my emotions and thoughts. This has been accomplished through microdosing and full experiences. The products on Stem allow me the freedom to make new connections, specifically when working through inner conflict. With these products in my everyday routine I am able to think outside of my own head and approach life in more meaningful ways. Stem chocolate tastes amazing, is locally made, and crafted with the best intention. I can not say enough good things about these products but I would strongly encourage anyone who is considering trying to start here. Stem has a variety of different doses and the team is extremely knowledgeable, offering great feedback and expertise. Thank you again Stem!"
Mack -- Vancouver, BC
You can taste the quality...
"I never thought it possible to have vegan chocolates that taste this good independently, yet also have micro doses of psilocybin in them. You can taste the quality alongside the love and care that has been put into these chocolates. If there ever was a gold standard for micro-doses of psilocybin in chocolate form, this is definitely it!"
Jide -- Vancouver, BC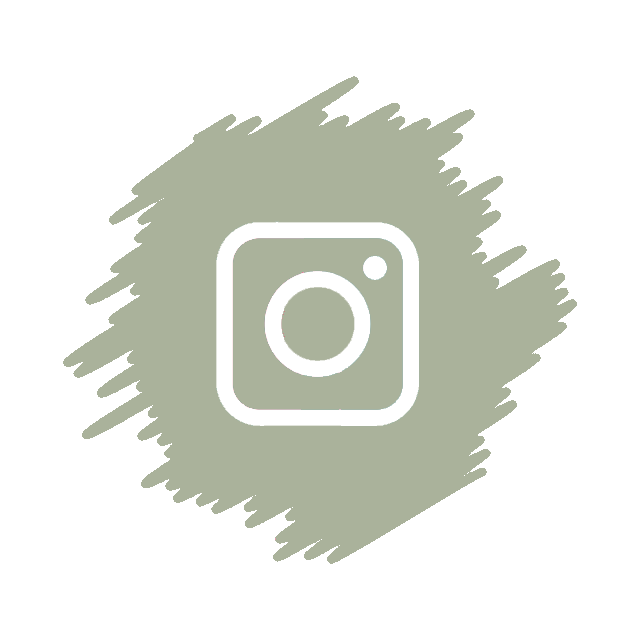 We get it, your inbox is busy. That's why we promise to only share quality content. Once per month we carefully craft a thoughtful newsletter featuring new seasonal products, promotions, team updates and industry news. Sign up today!
Free Local Delivery & Shipping